This last weekend, June 16th through the 19th, the FCSO made 13 arrests, took 830 calls for service, and stopped 172 vehicles for traffic stops.
"Most people made the right decisions this weekend and stayed out of trouble," said Sheriff Rick Staly. "However, some people broke the law and spent the rest of their weekend in the Green Roof Inn including a parental abduction and a driver that fled from FHP. If you lose custody of your child there's probably a good reason you did, and you can't just go 'steal' the child back. Thankfully, our team was able to quickly recover the child, who is safe."
June 17th, FCSo responded to Popeye's on State Road 100 when they received a report about a possible child abduction. The caller, the uncle of the 2 year old child, called stating that the biological mother of the child, his sister, who had her parental rights terminated, took the child and fled the area in a vehicle.  The mother, Ahja Davis, forcefully took the child from the uncle when he came to visit the mother, his sister. Multiple family members attempted to contact Davis by phone. Eventually Davis agreed to meet with a family member to return the child. Deputies noticed a vehicle matching the description and were able to confirm Davis as the driver. The child was found in the vehicle unharmed and was returned to the family member. Davis was arrested and charged with Interference with Child Custody of a Minor and has been released on a $2,500 bond.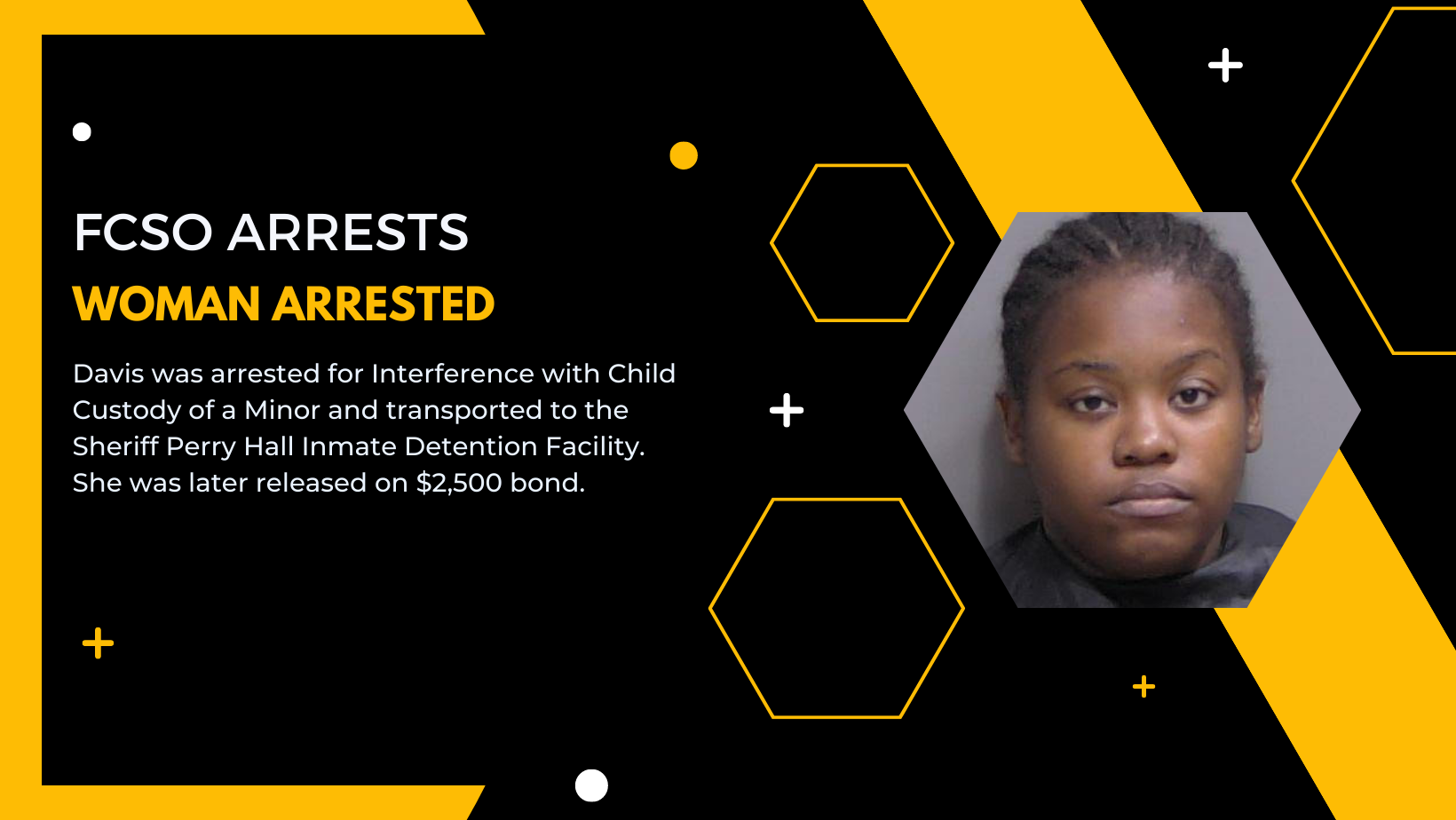 June 18th, the FCSO responded to the area of US-1 and South Old Dixie Highway, to assist the FHP in the apprehension of a fleeing driver. The driver crashed and fled into the woods. Deputies assisted in setting a perimeter and assisted in the search for the driver. Deputy Zalak located the driver and with Deputy Rexford's assistance, the driver, Jorge Rafael Santiago Cotto was taken into custody. He was arrested and charged with Reckless Driving, Aggravated Fleeing with Injury or Damage, Driving with License suspended – Habitual, Resisting an Officer with Violence and Failure to Obey Police/Fire. He is being held without bond.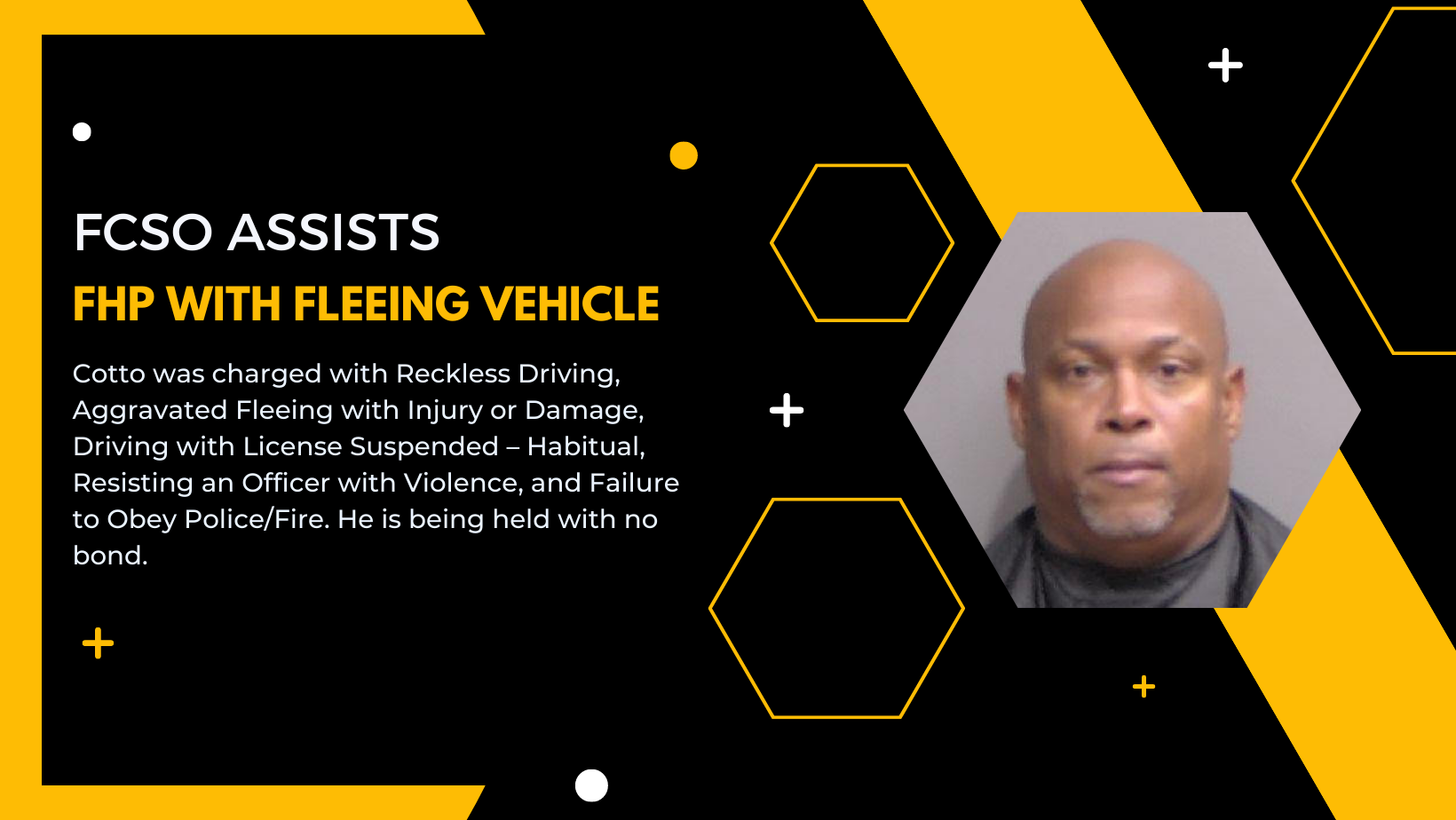 June 18th, Deputy Somers noticed a Black Jeep on the westbound Palm Coast Parkway headed towards Old Kings Highway with no lights on. During the traffic stop, Deputy Somers noticed the vehicle had illegitimate temporary Texas tag with a laminated QR code that led to a fake Texas DMV/rental website. Both occupants only spoke spanish, and neither had a drivers license issued to them. The driver claimed his name was Jefferson Darriel Ramirez Ortega but his identity remains not confirmed. Ramirez Ortega was arrested for Driving without a License and Operating an Unregistered Vehicle. FCSO is still investigating his real identity. He is being held on a $2,000 bond. The passenger was released on the scene.
"Driving with no headlights at night is extremely dangerous," said Sheriff Rick Staly. "We are working hard to determine this man's identity."