June 6th, 2023, FCSO received a call about an in-progress trespassing situation in the LL Section of Palm Coast around 8pm.
When deputies arrived on scene they found a man and woman sitting in a vehicle outside the residence. The two matched the description of the trespassers who had been seen in the home. The suspects stated they entered the home through a broken window, which was broken in a previous burglary at the same address.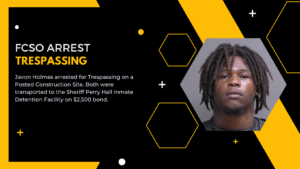 The subjects, Javon Holmes and Katelynne Parker, were arrested and charged with Trespassing on a Posted Construction Site on a $2,500 bond. They have both bonded out.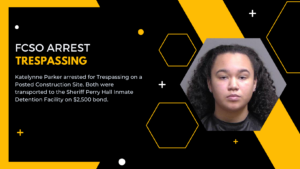 "Even though a home is under construction doesn't mean that people can enter it without the owner's permission," said Sheriff Rick Staly. "We have seen an increase in reported burglaries and thefts from residential construction sites and are working with builders and using technology to deter and arrest offenders. We will arrest anyone trespassing, burglarizing, or vandalizing homes under construction and take them to a new home – the Green Roof Inn."