Swillerbees held a grand opening for their newest location at 85 Cypress Point Parkway in Palm Coast on Monday, April 24. The newest location is serving up your favorite breakfast sandwiches, lattes, cappuccino, and specialty drinks in Palm Coast.
Customers were lined up before the doors opened at 6 am. Breakfast sandwiches, drinks, donuts (both single and by the dozen) were flying out the door as quickly as the workers could restock. A few of the customers shared that they were treating their coworkers to donuts.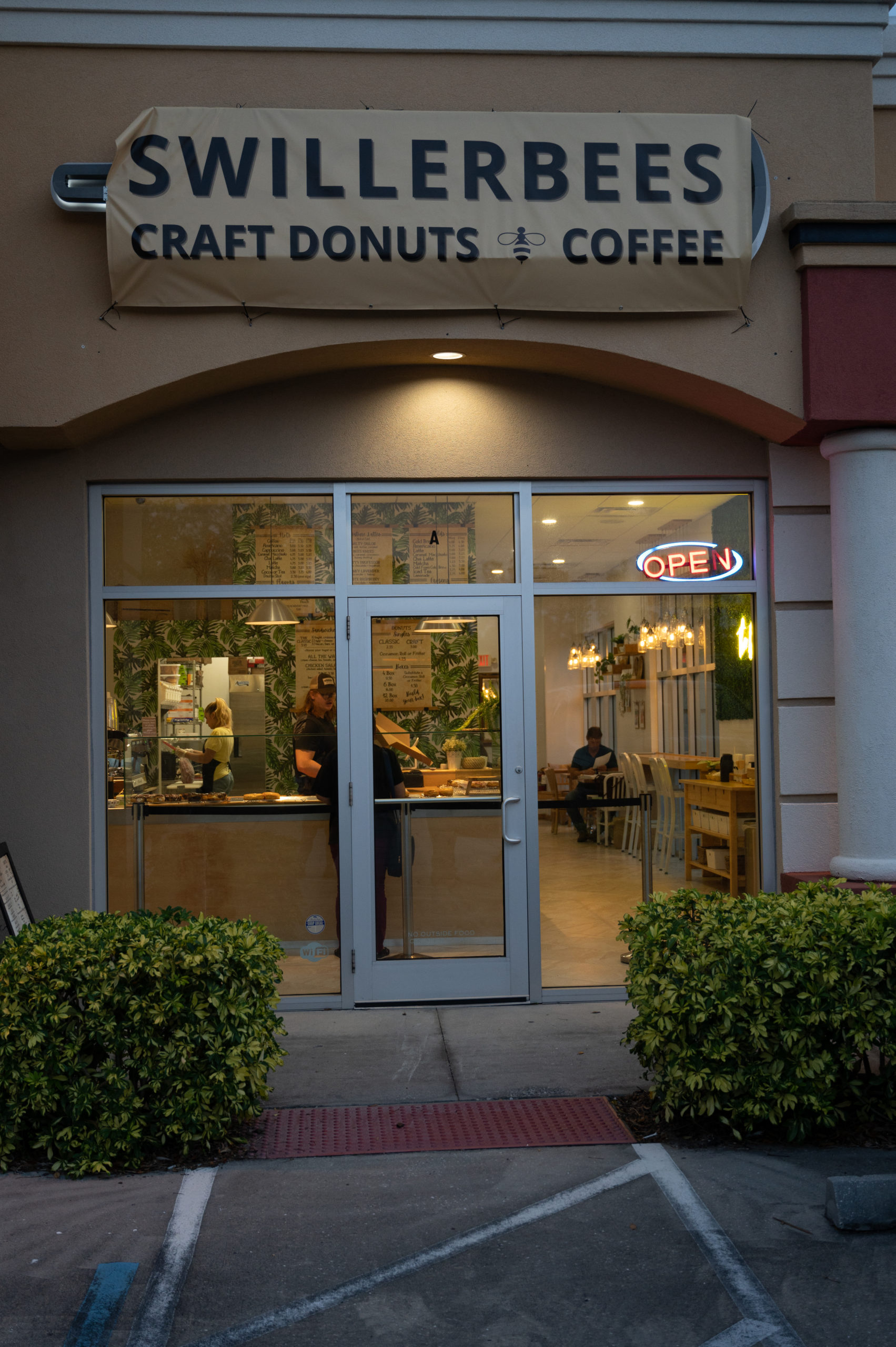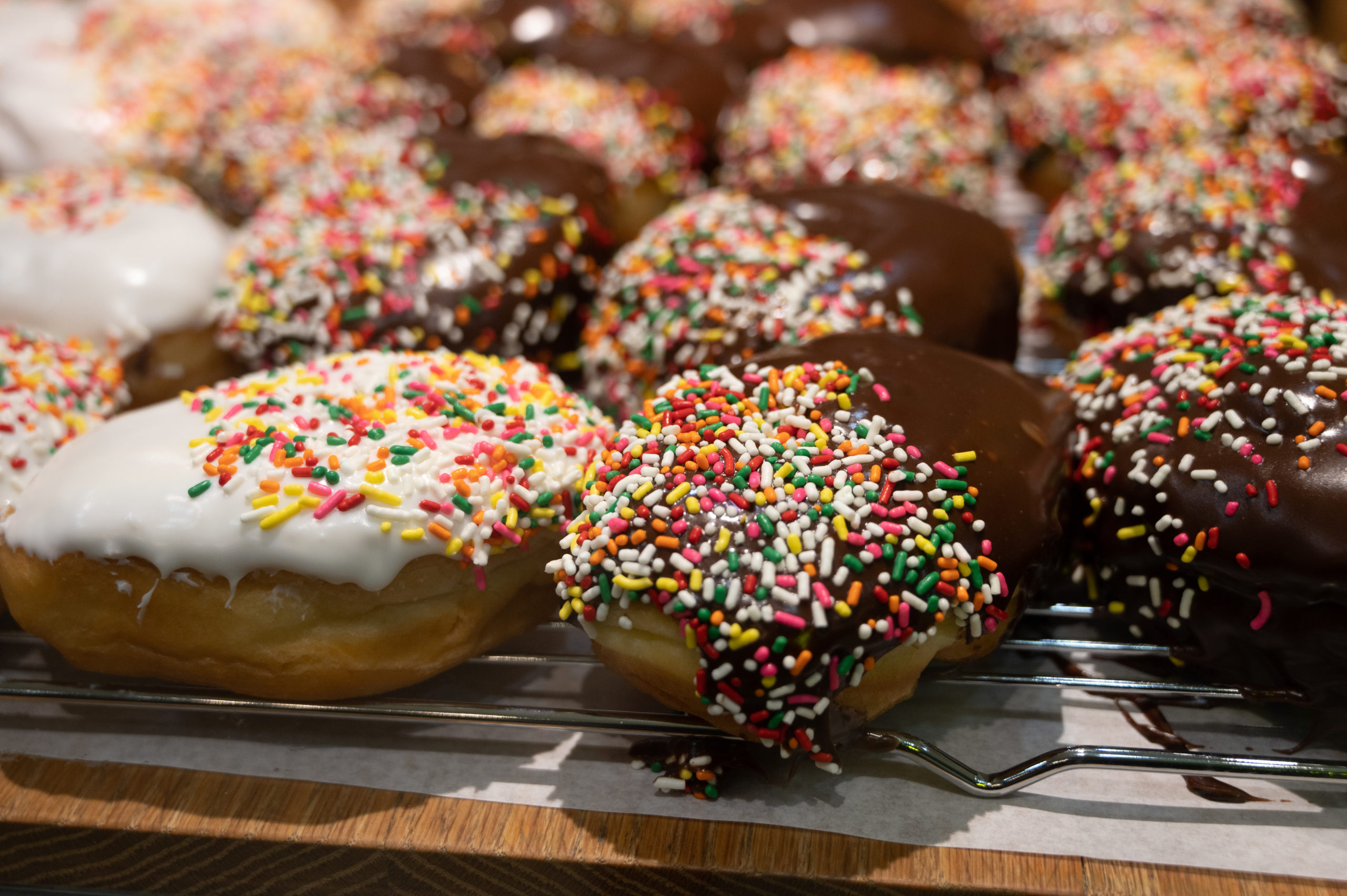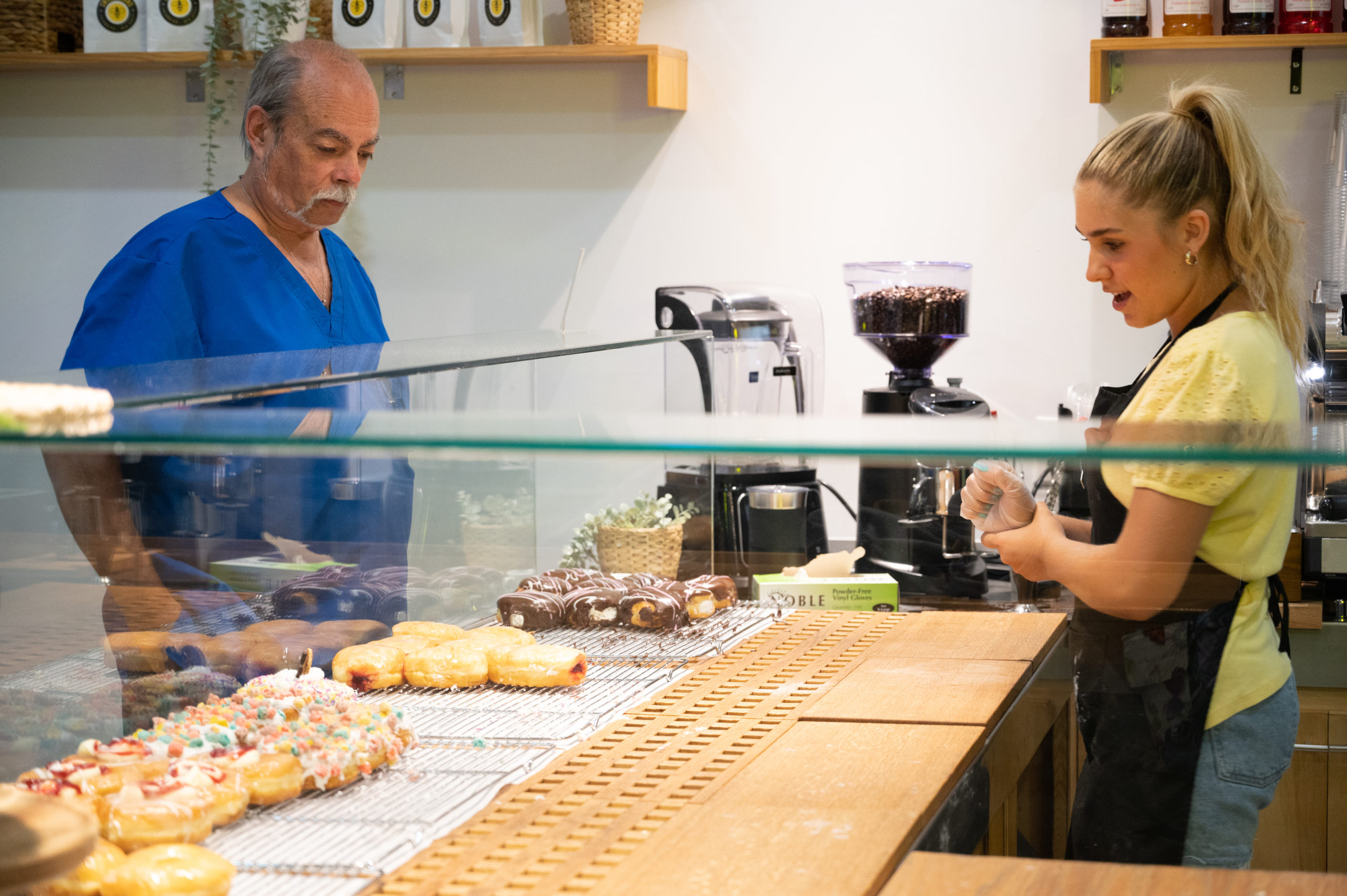 Donuts of the month include: Apple Pie, Twixter, Caramel Egg, Miami Vice, He Has Risen and No Cap. Celebrate happy hour every Monday – Friday from 2-4 pm with $1 off any in-store coffee purchase. Open 7 days a week from 6 am – 4 pm.
In addition to Swillerbees, owners Holly & Mike Wehde also own Sunshine Shack and The Waffle Cone.