Flagler OARS, is a 501-c3 non-profit organization that focuses on helping people with recovery needs. I had the pleasure of talking with the Executive Director Pam and the Program Manager, Savannah Price. I was able to learn all about Flagler OARS, how they partner with other agencies and organizations, their future goals, and what they currently do for our community.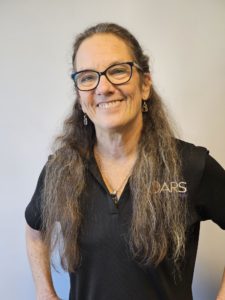 Flagler OARS was founded in 2019. Executive Director Pam was part of the founding board after discovering this newly planned foundation via a poster for a symposium. Pam recalled that in October of 2019, she had recently finished rehab and was wondering what she was going to do with her life now that she was in recovery. She says that she say a poster for a Flagler OARS symposium on the wall in her doctors office.  She was actually the President of the founding board, and in April 2020, the organization was officially born.
Flagler OARS has a three part mission: Public education and awareness, Policy advocacy, and peer support. The entirety of this organization is on helping people and the community with substance abuse.
Flagler OARS is an official partner of CORE. CORE is a statewide program, that helps provide care to people suffering from substance abuse. The provide peer support, and work with Flagler CARES to provide clinical support in a myriad of ways. They help outfit the community outreach programs with doctors and treatments. CORE works to help provide medicine, and offer help before and after an overdose.  They operate differently in different counties based on resources, needs and other factors.
OARS has purchased an RV that they plan to eventually use to travel to different areas and neighborhoods in Flagler County. This will allow them to travel to different areas and offer different services in locations closer to residents who may need the assistance.
OARS currently has 8 staff members, and they serve a couple hundred participants. They also offer one on one coaching, to currently about 50 people. They are believers in multiple paths and options for recovery. They want people to recover they way the need and want to. One of their goals is to save the lives of people, in all age groups, who suffer from substance abuse. They want to make Flagler County more recovery friendly.
Pam talked about how they are working on trying to get Narc-an in locations all over Flagler County.  Pam explained that Narc-an is safe for everyone no matter the age, and that it won't actually hurt anyone if administered; however Narc-an only works if a victim is suffering from an opioid overdose. Currently anyone who gets an opioid script can also get a script for Narc-an, but even with insurance Narc-an costs $60 and if you do not have insurance, Narc-an costs between $200-$400. It was noted in the interview that currently if you become CPR certified, there is also a section taught that covers Narc-an use and how to administer it.
Flagler OARS is also hosting events, they work on food pantries, Narc-an distribution events, and even an annual fundrasier. The annual fundraiser is a music festival right here in Flagler Beach at Veteran's Park. It is hosted in National Recovery Month, and this year it is looking to be held on September 16th. They offer booths for free and host different agencies, food trucks and more to help raise funds and bring awareness.
When asked on how the community can help with this organization, Pam said, "Go to our Facebook page, or call the number on the card, it is my cell phone number". They are always looking for people to help out either handing out food, Narc-an, manning booths at events, and so much more.
If this is an area you feel drawn to help out in, reach out to Flagler OARS and see how you can help our community fight this opioid crisis in our community.
Flagler OARS is reachable at:
FlaglerOARS.org
Pambirtolo@me.com
386-569-4310
386.233.3444