On Wednesday, March 15th 2023, Sheriff Staly recognized three kids as great kids, one from elementary, one from middle school and one from high school.
The "Great Kid Award" is handed out every month to kids who demonstrate hard work, represent themselves and their schools well and are respectful.  The kids are nominated by a School Resource Officer and a Flagler County School Employee.
"I congratulate each of these amazing students who represent their schools and our students in Flagler County so well," said Sheriff Staly. "This is a way to recognize our kids that make the right decisions that you rarely hear about."
The Elementary student who received the Great Kid Award, is Larry Covington, from Bunnell Elementary School. He is recognized for his great attitude, respectfulness, and his dependability and hard working nature.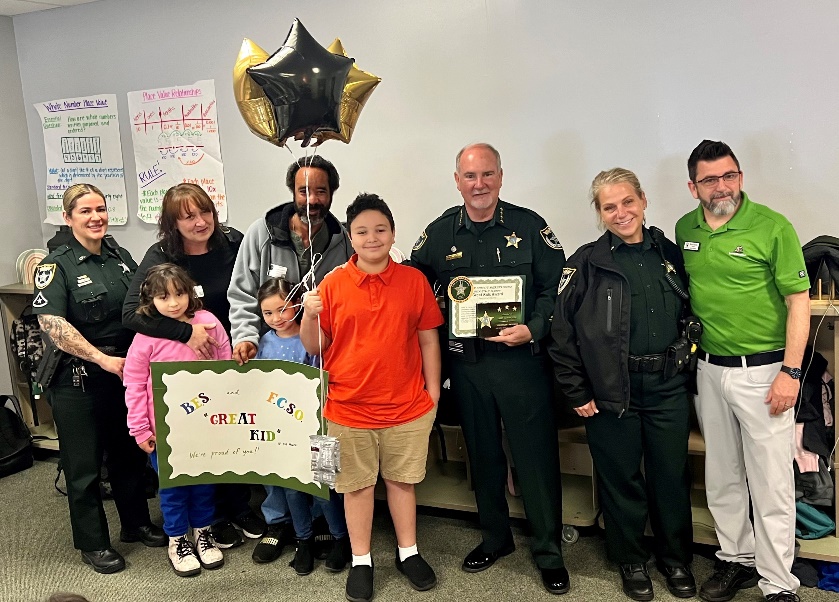 Makayla Golding from Indian Trails Middle School was recognized with a Great Kid Award. She is an enthusiastic, hard working role model to her peers. She is an example to her classmates and a model student who guides her peers.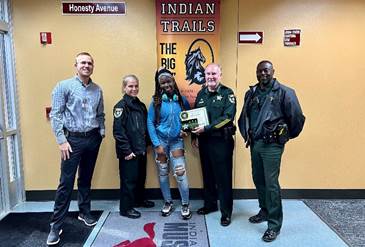 Kamisha Lewis of Matanzas High School was recognized as a great kid. She is a hard working, enthusiastic senior who plans to pursue a nursing degree. She is a full time student who also works in the nursing field part time, showing others how to be an outstanding, hard working, and dedicated person.