Today The Flagler County Sheriff's Office hosted a home-school group at their operations center. Deputies and staff were able to interact with kids of all ages, along with parents as they got a very basic tour of the building and some hands on interactions as well.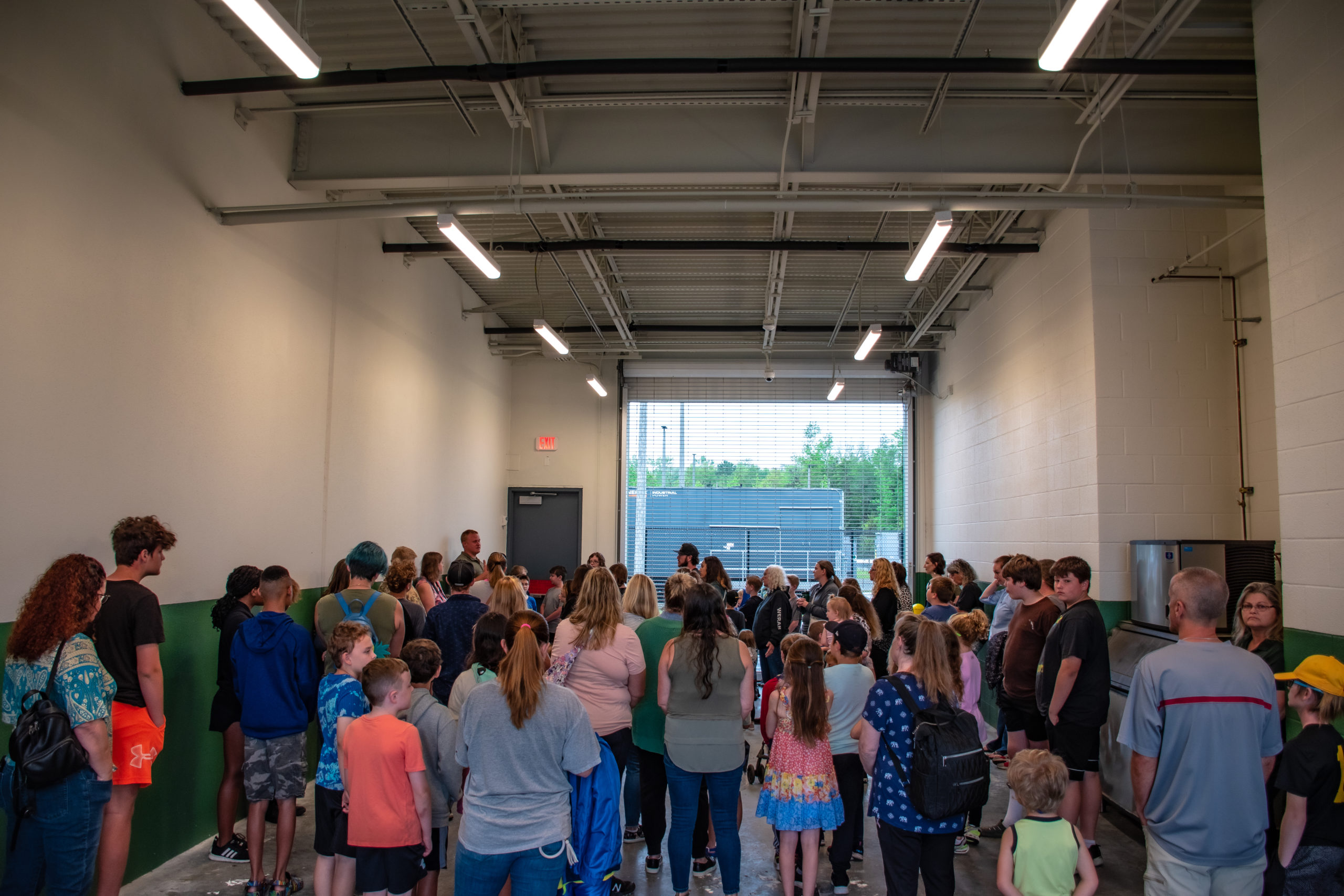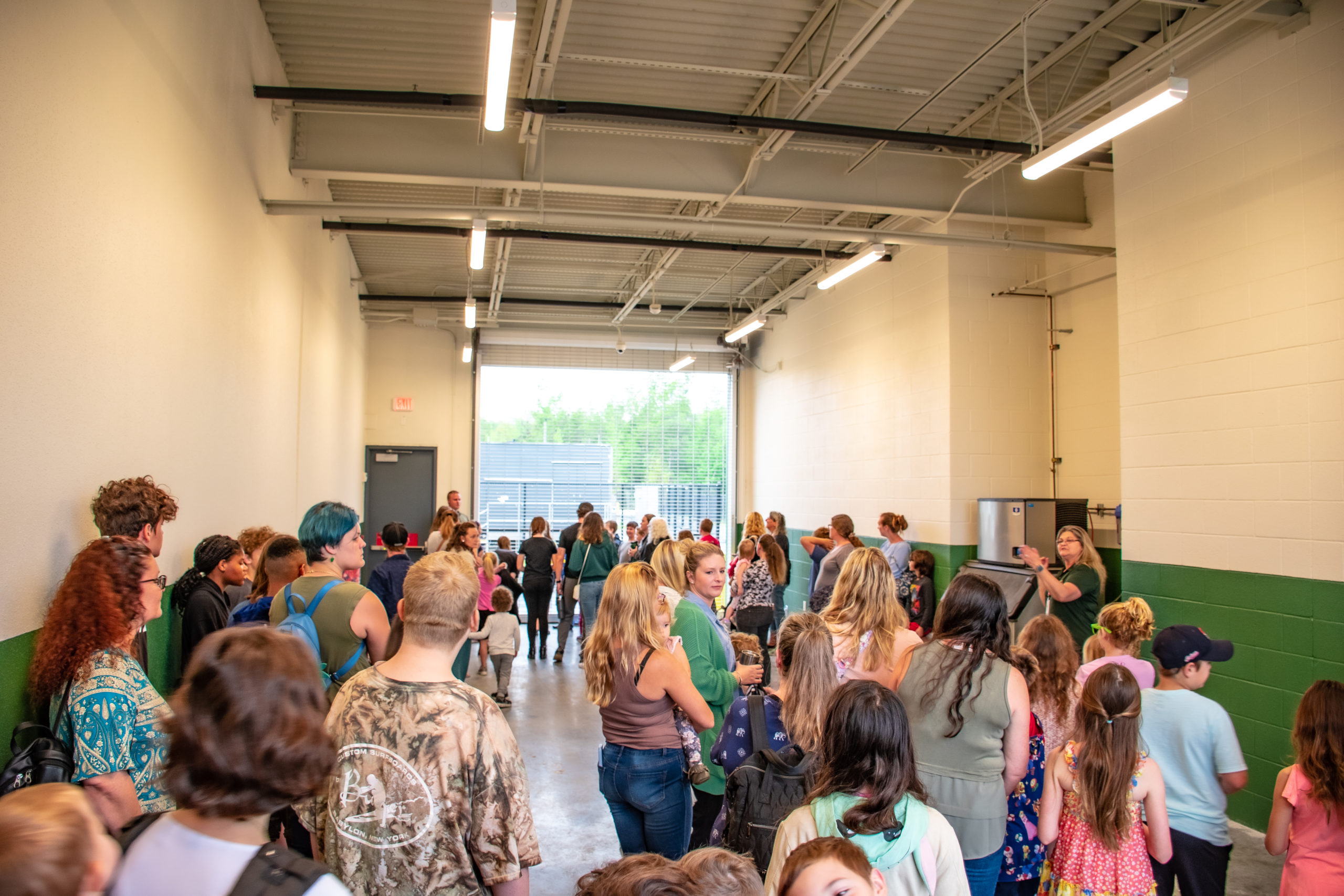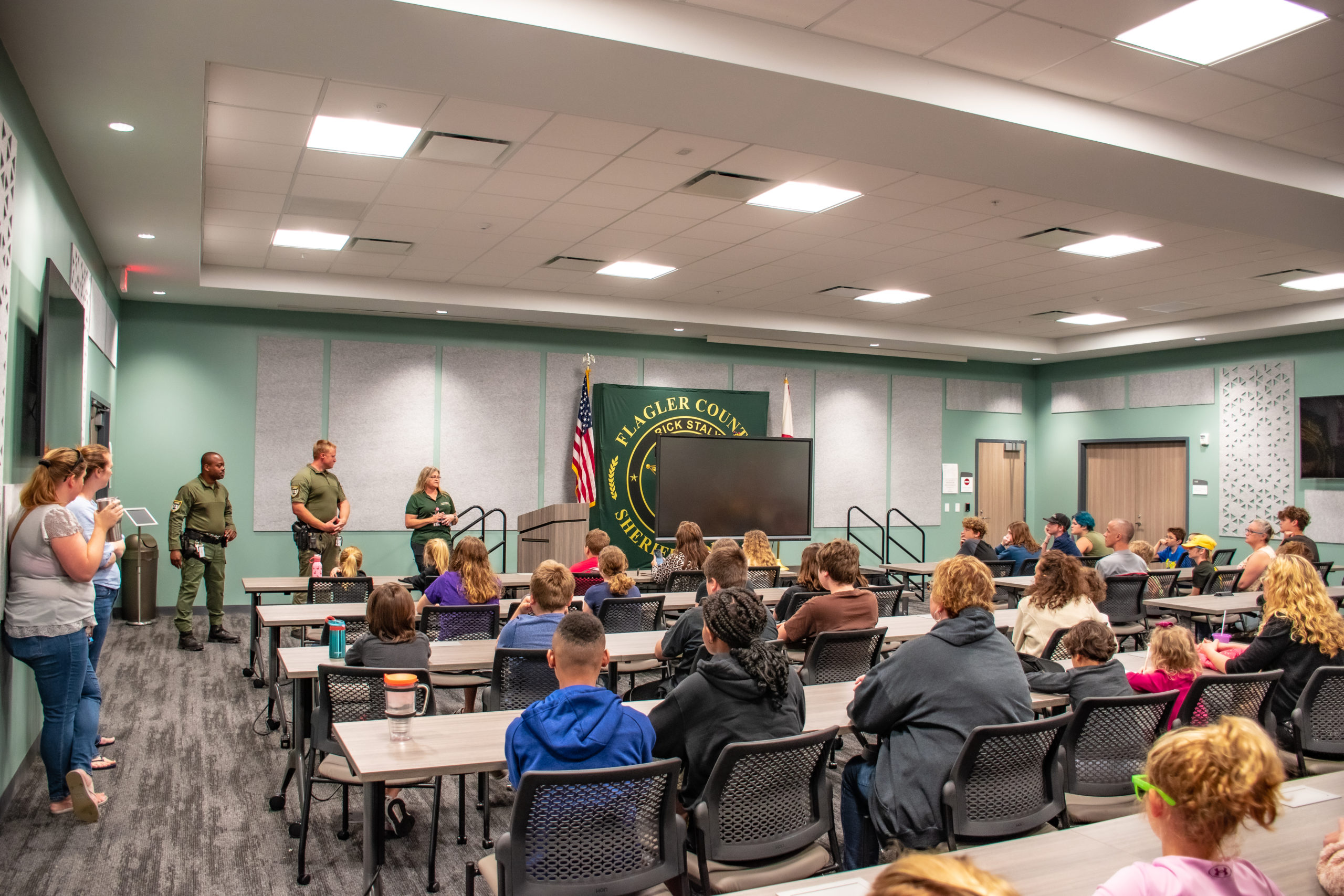 This was a great time for both families, and deputies as it allowed them to answer a myriad of questions that kids of all ages had, including how they could become deputies one day! Sheriff Staly met with all the kids in groups as well and answered all of their questions, and the kids had tons of questions for Sheriff Staly, and all the deputies they were able to meet.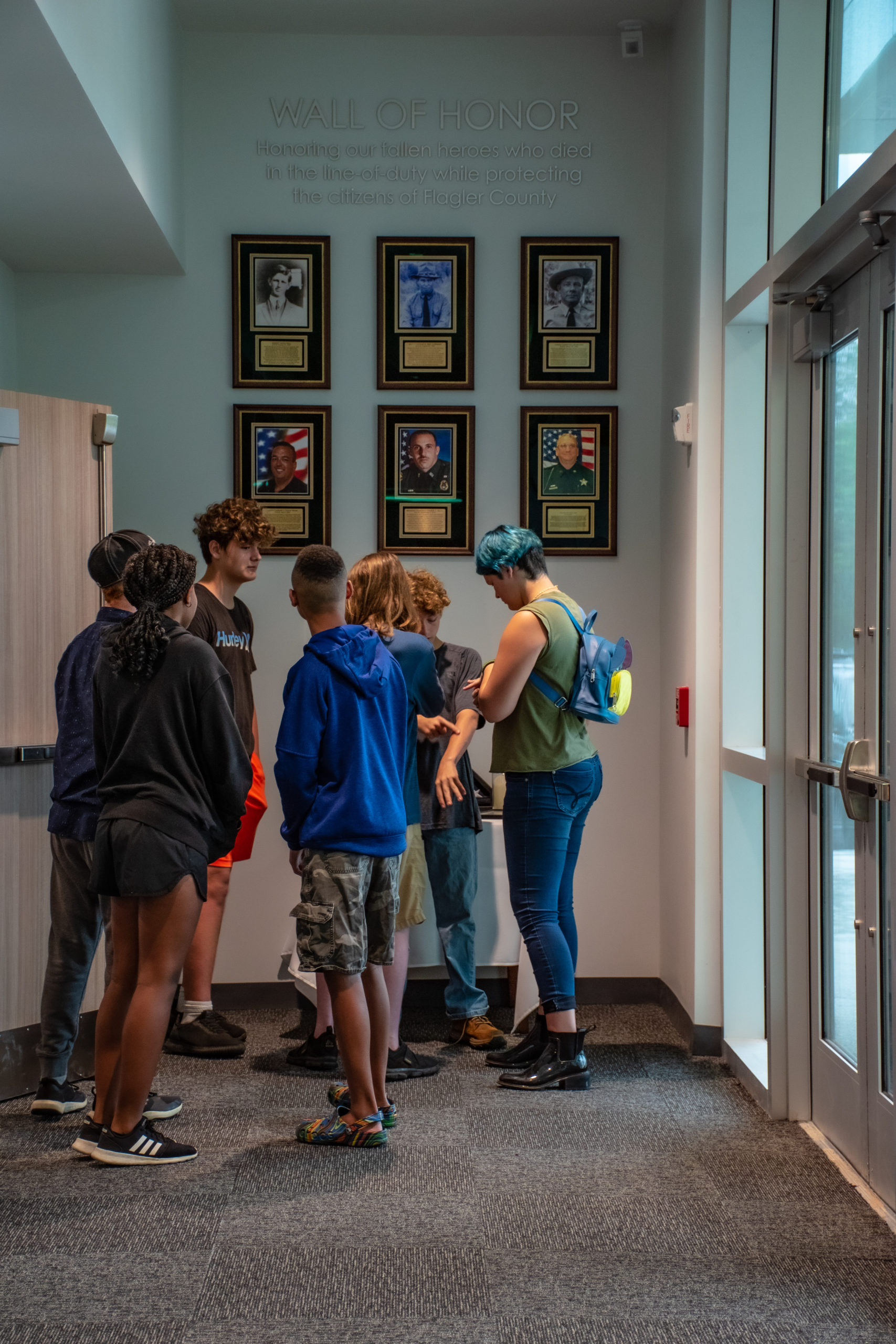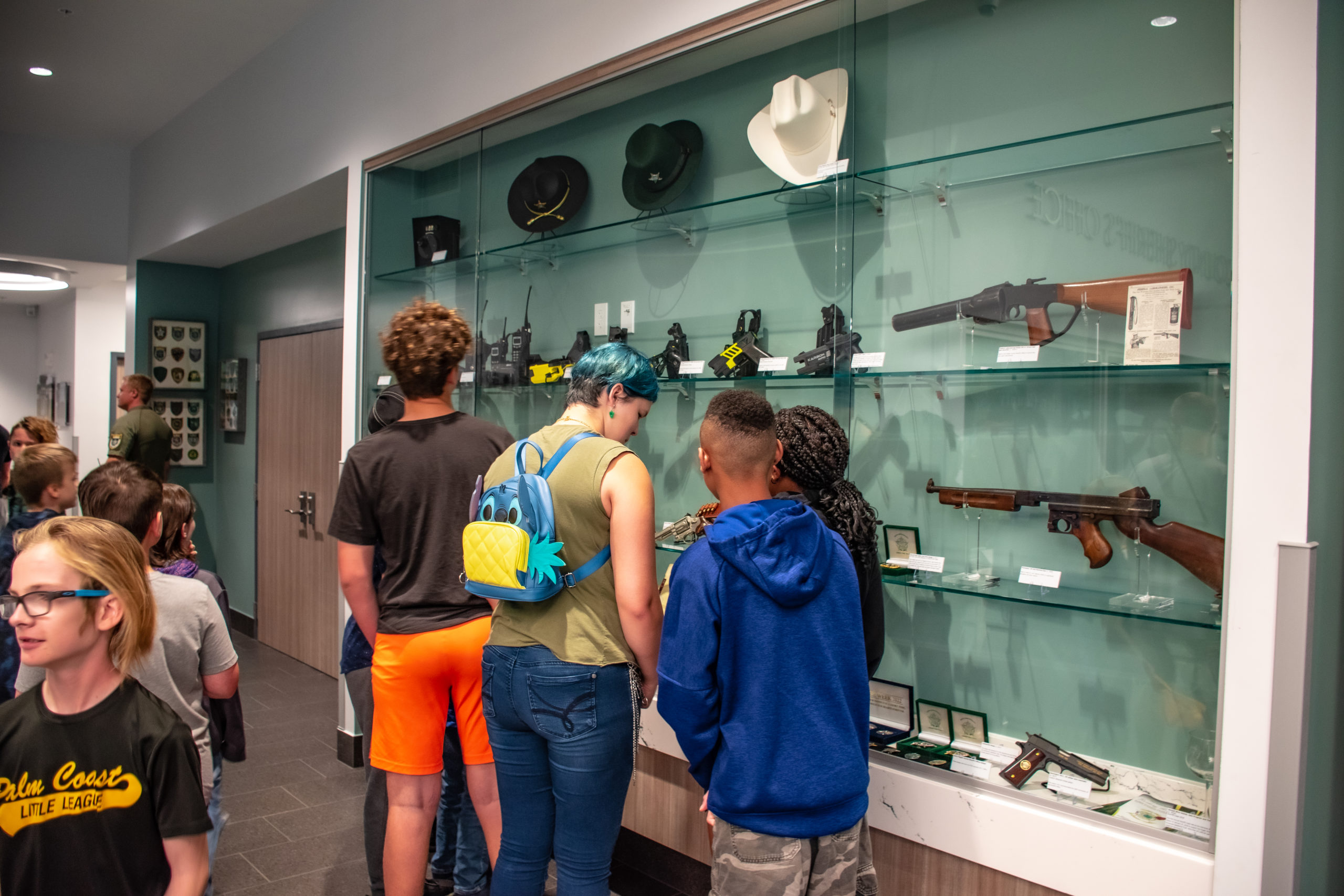 Kids also got to learn about the different departments within the FCSO. They met with deputies from the marine unit, motorcycle, SWAT, K-9 unity and more. Deputies had the chance to explain to kids and even adults how they do their job, from how the dogs are trained, to how to use different equipment.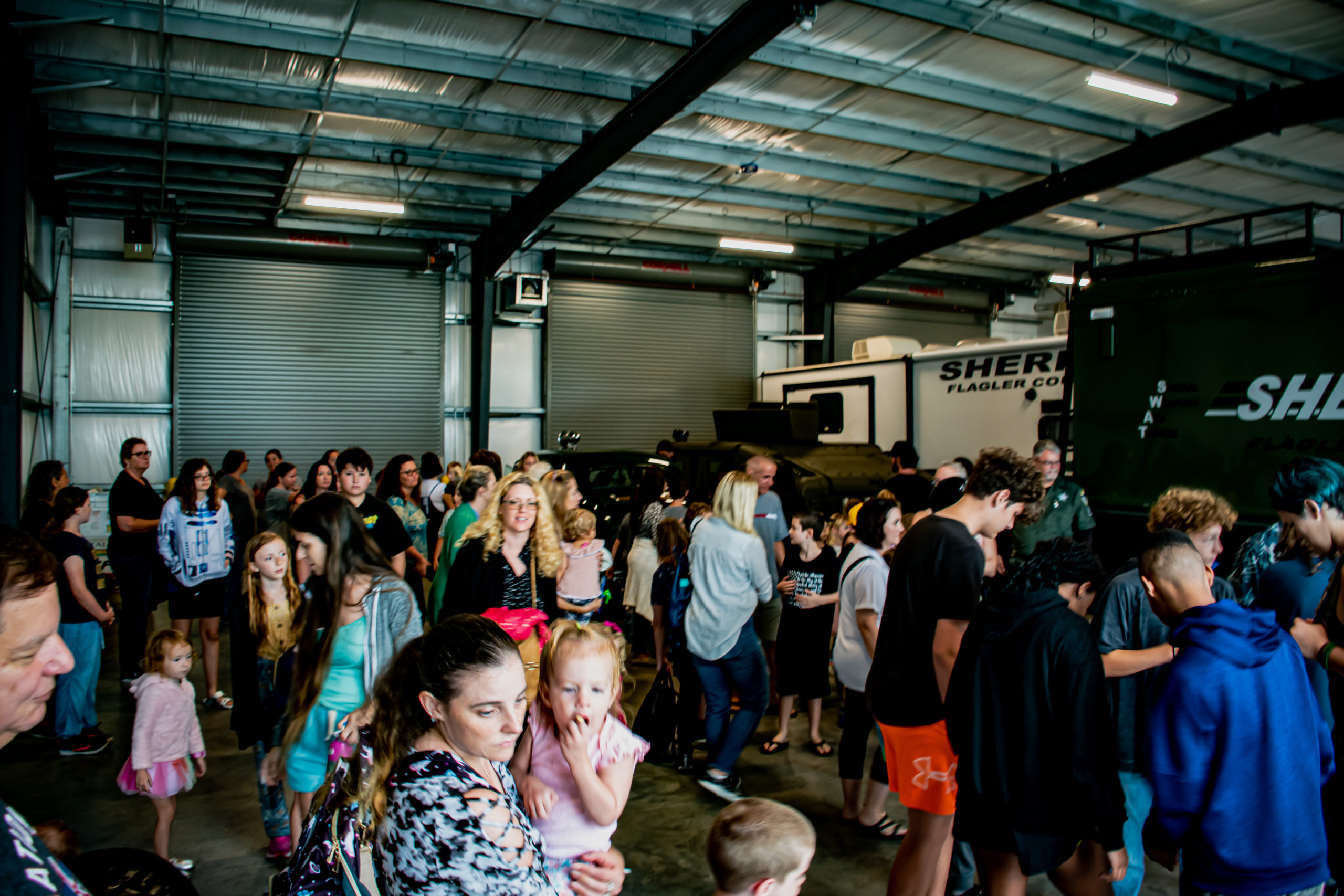 Of course, kids got to turn on some sirens and lights on the cruisers. They were able to get on the air boat and sit in the seats, check out the SWAT vehicles and get to interact with two police dogs. Sergeant Tarczewski led the tours along with the help of Deputy Towns and Shannon Sandberg.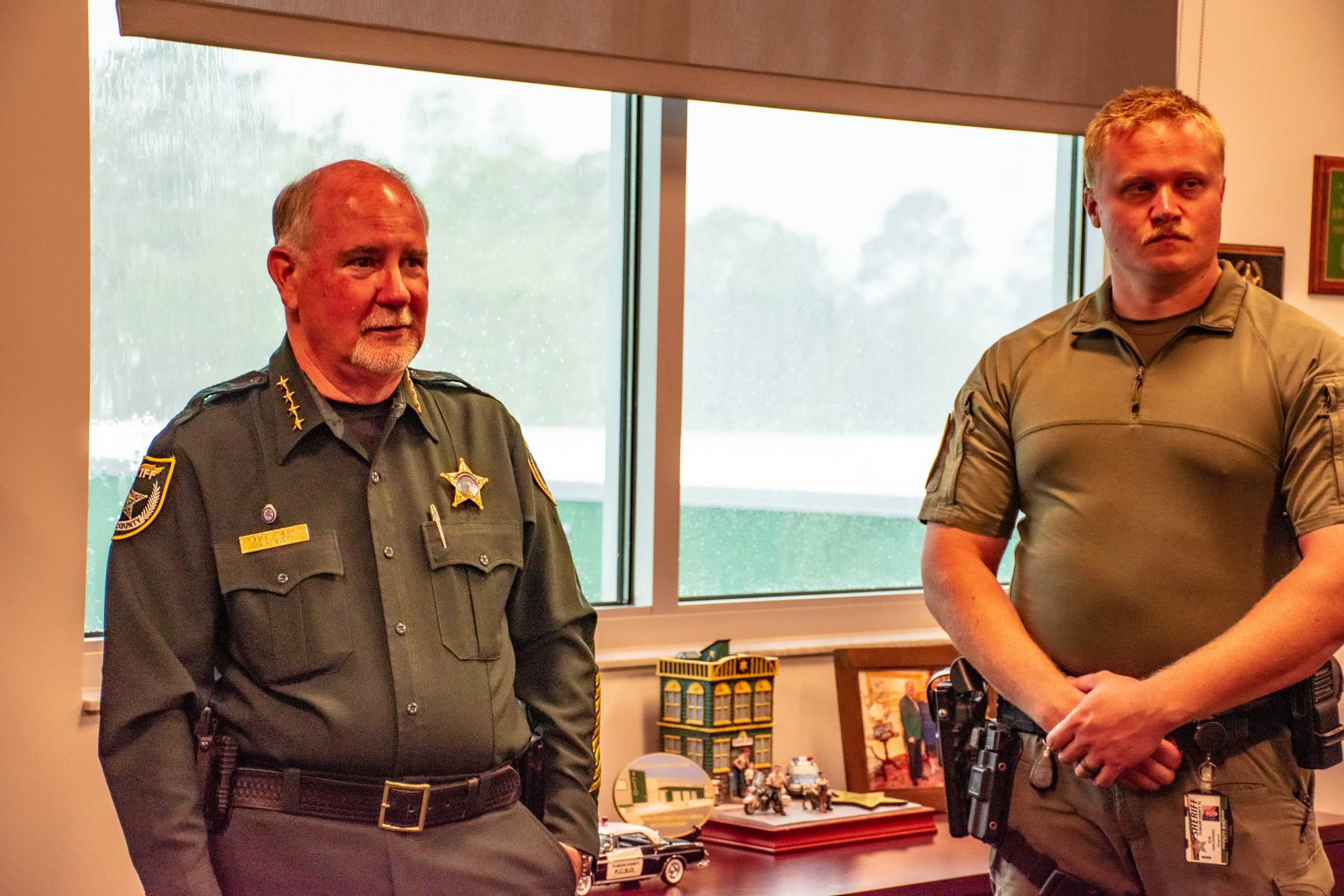 The group surprised deputies and staff with sandwiches, fruit, snacks and Gatorade. The deputies were surprised to see such a spread of goodies for them, and were very grateful for the gesture. The kids cheered the deputies as they came to stand at the table for photos, and everyone, even adults shared their thanks and appreciation not just for the informative and fun day, but for their service to our community.  Parents, kids and deputies alike all said they had a blast at the event and would welcome the opportunity to repeat it again in the future.